Meet The Doctors
Dr. Leo Lachowich, D.C.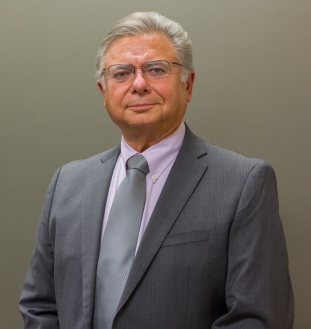 For years I suffered with headaches and was told that in many cases this is a temporary condition," explains Dr. Lachowich. "I heard testimonials on a radio how Dr. Johnson, a chiropractor, helped people with headaches and so I decided to see a chiropractor."
"It was a miracle. I'll never forget that first adjustment. It was as if a huge weight was suddenly lifted from my shoulders. That's when I decided I wanted to be a chiropractor.
Dr. Lachowich began his pre-chiropractic education at University of Ottawa where he studied the basic sciences such as inorganic chemistry, organic chemistry, biology, along with basic physiology and anatomy courses.
After completing his study there, he was accepted at Canadian Memorial Chiropractic College in Toronto. During his four years at Canadian Memorial Chiropractic College, courses included biochemistry, a major emphasis on anatomy and human physiology, x-ray, diagnosis, chiropractic adjusting techniques and patient care in the Canadian Memorial Chiropractic Public Clinic. After graduating in 1980 Dr. Lachowich returned to the Ottawa area to establish his practice.
"We love to see patient's first experience," smiles Dr. Lachowich. "I still remember the wonderful feeling I had when I went to the chiropractor for the first time. Hence we make it a point to tell the patient to expect a wonderful experience. We also explain everything in advance, answer questions and attempt to over communicate. Patients appreciate that."
Dr. Lachowich is married to Maria for 37 years. They have one child, Tatyana, who also graduated from University of Ottawa and the Canadian Memorial Chiropractic College and is now practicing chiropractic with me.
---
Dr. Tatyana S. Lachowich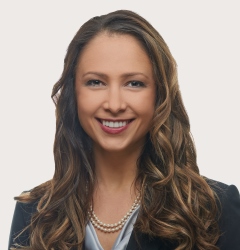 Dr. Tatyana S. Lachowich, DC, B.Sc. (Hons) is a board certified Chiropractor in the province of Ontario with a special interest in working with families. She is a member of the International Chiropractic Pediatric Association, an acupuncture and custom orthotic provider and is a traditionally trained Yoga Teacher. Dr. Tatyana is the CEO and creator of Urban Panda Health and Wellness a company created to help decrease chemical, physical and emotional stressors in the lives of families through health seminars, yoga classes and stress reduction workshops.

Dr. Lachowich graduated Cum Laude from the University of Ottawa in 2005 with a Bachelor of Science Honours degree with a focus in Human kinetics. She then went on to complete her Doctor of Chiropractic Degree at the Canadian Memorial Chiropractic College. Before graduating with her doctorate in 2009 she was awarded two clinical internships at Anishnawbe Health Center and South Riverdale Community Health Center in Toronto.

Dr. Tatyana has a very personal reason for deciding to dedicate her life to helping families through chiropractic care. After a traumatic birth she would not sleep, cried constantly and refused any source of nourishment. Like in many births, forceps and suction were used to help in the delivery process. This caused trauma to her neck and head. Desperate for a way to help Tatyana, her mother took her to a chiropractor. It was on this visit that tight muscles and a blocked cervical joint were located in her neck. This is what chiropractors call a vertebral subluxation. It was only after an adjustment of this subluxation that she was able to latch and sleep through the night.

Dr. Tatyana believes that all members of your family, from infants and athletes to grandma and grandpa, can benefit from chiropractic care. When the spine is in alignment your brain can communicate with your body without any interruption. This in turn will decrease stress and help you function at 100% of your maximum vitality. She offers a wide range of treatment types including diversified, Koren specific technique, muscle release therapy and instrument assisted soft tissue treatment. She also is trained in dispensing custom orthotics and is licensed to perform acupuncture.

To book your educational workshop, yoga class or seminar please contact Dr. Tatyana at [email protected] and please follow and like facebook.com/urbanpandahealth for complimentary health and wellness content.
---
Dr. Andrew Bell
I first took an interest in Chiropractic at the age of 17.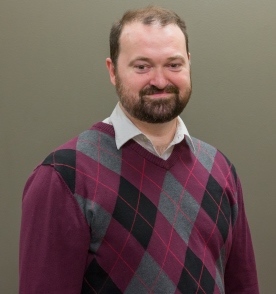 I had been working in at McCullough's Feed and Seed store in Lanark, slugging feedbags. I was a strong adolescent, and though it was not proper lifting technique, I liked to impress the farmers by picking up feedbags off the floor without bending my legs, lifting them over my head with ease and flinging them to the front of their truck. The bags weighed 88lbs and 100lbs depending on what they were purchasing.
As fun as this was, a few months of lifting improperly, poor biomechanics ground me down. I was hobbled, I had to drag the bags to the tailgate and there was no throwing them left in me. I was badly bent over, and had to shuffle my feet to turn to see the clock, as I couldn't twist my spine. My employer was a kind man and father to my best friend. He said "Andrew you have to do something, this job is killing you."
I did not know what to do, I felt that if I was given medication it would just cover up what was going on and not fix anything. So my employer suggested I try Chiropractic. I was not too sure, my parents at that time were pretty skeptical of Chiropractic. But then I remembered my grandfather Bell swore by them and enjoyed getting adjusted. I took the rest of the day off, and met with Dr. Stephen Wilcox in Perth, Ontario. He examined me thoroughly, and showed me what I had done to myself.
There were 3 major subluxations in my spine, and they were greatly affecting spinal motion, as well as causing intense pain and weakness. He was happy to tell me I was in the right place, and that he could help me by restoring normal motion and position to the vertebra of my spine. He took time to educate me, and explained that these subluxations were affecting the ability of my brain to send and receive impulses from the rest of my body. Also that the brain was what monitored, controlled and would heal my body, given the right environment, free of subluxations. I responded quickly to the adjustments, and felt great relief within the first weeks. We continued to adjust and correct my spinal motion over the following months, I felt better than I could remember feeling. At this point I knew if I could do this for people I would get a great amount of happiness from my career, and decided I would one day become a Chiropractor.
Chiropractic Education
After graduating from Perth and District Collegiate Institute, I went to undergrad at Ambassador University, in Big Sandy, Texas. My major was a Bachelor of Science in Psychology 1994-1997. In Dallas, Texas I attended Parker College of Chiropractic where I earned my Doctor of Chiropractic in April 2002. I practiced in various clinics in the greater Dallas Area, where I gained a great deal of experience with auto injury and specifically whiplash. In 2009 I moved back to Ontario Canada, and passed the Canadian National Board exams, earning my license to practice in Canada. Since moving back to Ontario I have practiced Chiropractic in Nepean, and have met many wonderful people on their journey to better health.